Engaging Employees for CX Success 
An expert opinion webinar with Andrew Shea, Coach and Leadership Development Specialist and Poyraz Ozkan, Co-Founder of Alterna CX
Thursday, May 23, 2019, 13:00 GMT
There is an undeniable link between employee experience and customer experience. Companies that shine at customer experience such as Zappos, USAA and Apple have up to 1.5 times more engaged employees than companies with poor customer experience. Highly engaged employees can also help companies outperform competitors by 147%.
In this webinar, together with our expert opinion speaker, Andrew Shea, we will discuss how to create engaged employees who will "go the extra mile" at their own choice through a customer-centric culture. Join us as we discuss:
4 steps into creating employee engagement
Role of measurement and data for a CX-driven company culture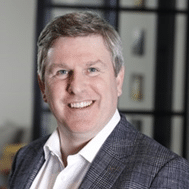 Andrew Shea
Coach and Leadership Development Specialist
Andrew started his career in BMW as an Occupational Psychologist. Later he moved to Vodafone to set up culture change programs to integrate the newly acquired businesses and develop leaders so they could support Vodafone's dynamic growth culture. Later as a consultant, he directed culture changes projects in the GCC to transform the service offered Saudi Arabia Telecom's Enterprise Business Unit. In Eurasia, he consulted on TeliaSonera's Purple Promise culture change program to unify their customer service experience across 10 countries. As a member of the International Coaching Federation Andrew coaches senior leaders as they lead cultural transformations in their organizations.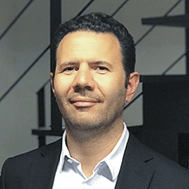 Poyraz Ozkan
Co-Founder, Alterna CX
Poyraz Ozkan is the co-founder of Alterna, the team behind the AI based Customer Experience Management solution: Alterna CX.  Previously Poyraz was a principal at the management consulting firm Peppers & Rogers Group, serving clients in telecommunications, retail and transportation industries across 4 continents.