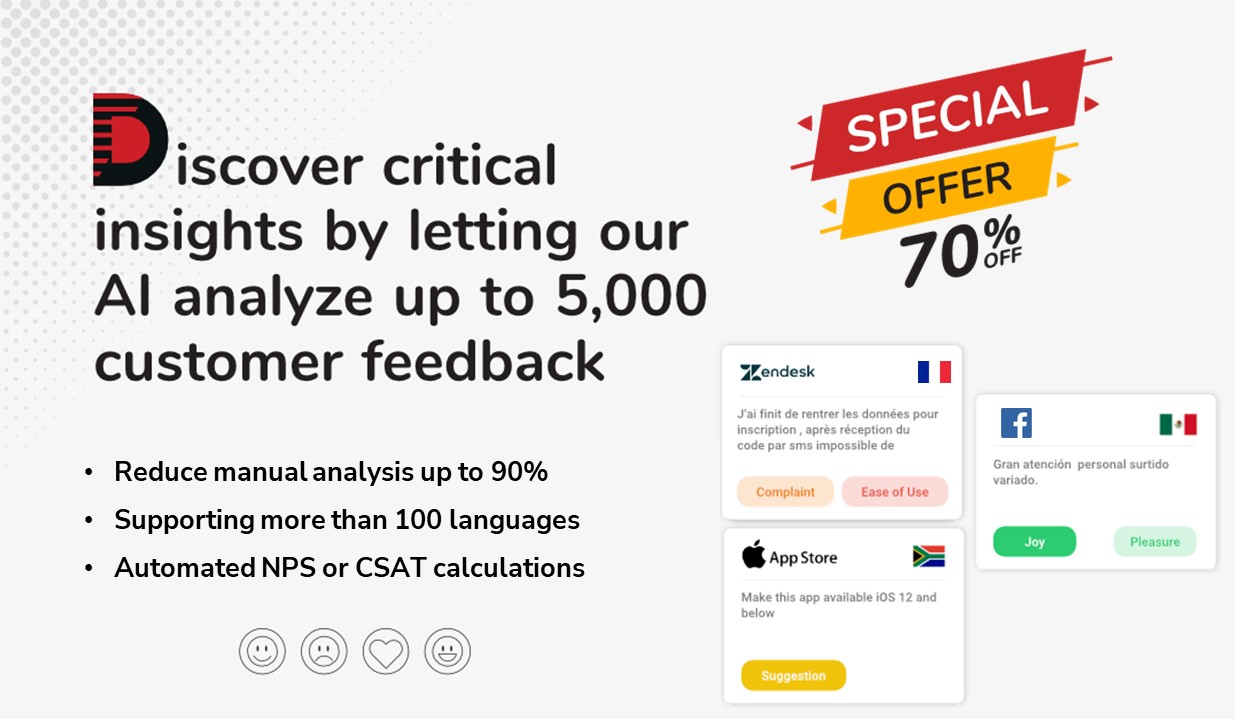 Terms and conditions
What is included in Alterna CX's text and predictive analytics? One-time analysis of your help desk tickets, app reviews, social media or customer satisfaction survey comments and scores.
What Will I Get with This Report? Topic explorer: Using text analytics, easily understand what your customers are talking about the most, allowing you to identify root causes & trends. Dashboard page: Customer sentiment&emotion analysis, trends, and topic categorization with our machine learning models
Which languages are supported? We support more than 100 languages for text analytics. Feel free to send us multi-lingual data! The system will report back in English. 
How can I access the results? 2 users will be able to access the results through Alterna CX's platform.
What kind of data do you need for this analysis? Alterna CX's ML algorithms will analyze the relationship between unstructured feedback and CX metrics to provide insights. 
How can I upload my data? We will pull the data to the system with our ready integrations for scoring and analysis. You can also send us an Excel file of customer comments and scores. 
Is my data safe?  Our Privacy Policy, found here, describes how we handle the information you provide to us. In addition, we strongly recommend signing an NDA to ensure you that we are handling the data in accordance with responsible customer data privacy practices. 
When will this offer expire? This offer is valid until 30th September 2022