Connecting the Dots Around the Customer
An expert opinion podcast with Melih Özgül, Head of Customer Experience and Continuous Improvement at Metro C&C Turkey and Poyraz Ozkan, Co-Founder of Alterna CX
In our expert opinion podcast, Melih Ozgul, Head of Customer Experience and Continuous Improvement at Metro C&C Turkey, had a conversation with our Co-Founder Poyraz Ozkan. As Melih shared his expertise on customer experience process improvements, the discussion also included Metro's exceptional process improvement vision and their unique approach to improvement loop.
Here are some of our discussion topics:
Metro's unique approach to process improvements and its integration across the organization, resulting in favor of the customer
Real-life examples from Metro's exceptional process improvements
Learnings and challenges on creating wow moments for the customer through connecting the dots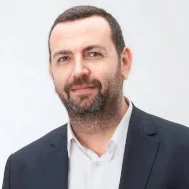 Melih Özgül
Head of Customer Experience and Continuous Improvement, Metro C&C Turkey
Melih Özgül, has extensive experience on integrating process improvements, 6 sigma and lean transformation programs within VoC projects mainly in global Telco and retail industries. He has been working on making organizations more agile and customer-oriented and while leading transformation programs. Melih also holds a master black belt in 6 Sigma.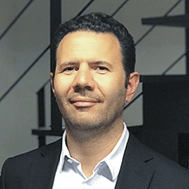 Poyraz Ozkan
Co-Founder, Alterna CX
Poyraz Ozkan is the co-founder of Alterna, the team behind the AI-based Customer Experience Management solution: Alterna CX. Previously Poyraz was a principal at the management consulting firm Peppers & Rogers Group, serving clients in telecommunications, retail, and transportation industries across 4 continents. Poyraz has been actively participating in leading the customer-centric transformation in banks with the use of the voice of the customers.
With increasing competition across industries, it is more important to understand what customers are thinking about the products and/or services provided by companies.
Voice of Customer program enables companies to systematically capture, track, and analyze customer feedback and act based on the collected insights.
See Alterna CX in action
Contact us to learn how Alterna CX can help you get CX results