Creating a CX Driven Culture for Retail Banking
An expert opinion podcast with John Berry, Senior Advisor and Cultural Change & Transformation Expert and Poyraz Ozkan, Co-Founder of Alterna CX
According to  Gartner, 89% of companies are now competing primarily based on customer experience. Major tech companies like Amazon, Apple, and Google are at the forefront when it comes to delivering superior customer experience. These companies are now introducing financial products and services and expanding into the banking industry.
Today's banks are competing not only with other banks but also with these major technology firms.  To succeed, banks need to constantly innovate in products and channels and transform their way of working. All of this requires building a customer-centric culture into the DNA of the bank. The banks that can build such a customer-centric culture inside their organization will become the banks of the future.
In this Podcast, together with our speakers, John Berry and Poyraz Ozkan, we discussed how leaders can transform their culture to become more customer-centric. Here are some of our discussion topics:
Challenges faced by retail banks when it comes to customer-centric transformation
Learnings and best practices from banks in delivering exceptional customer experiences around the world
Methodology and metrics to implement customer-centric transformation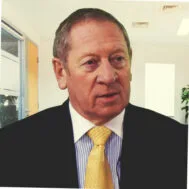 John Berry
Senior Advisor and Cultural Change & Transformation Specialist
John is a leading practitioner and thought leader within retail financial services. His drive for innovation and "out of the box" thinking, along with learning from other sectors, has enabled him to work successfully with numerous well-known banking and retail brands to deliver transformational customer-centric cultural change that delivers improved performance.  John is the former Managing Director and Transformation Director at the UK retail bank Abbey National. Since leaving Abbey National, John has become a recognized leading global expert in the retail banking arena through his customer-centric/people led approach. He is now running the unique "Customer Experience Store Tour". The tour has operated in markets as diverse as London, Nairobi, Hanoi, Paris, Moscow, Istanbul, Hong Kong & Kuala Lumpur.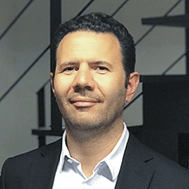 Poyraz Ozkan
Co-Founder, Alterna CX
Poyraz Ozkan is the co-founder of Alterna, the team behind the AI based Customer Experience Management solution: Alterna CX.  Previously Poyraz was a principal at the management consulting firm Peppers & Rogers Group, serving clients in telecommunications, retail, and transportation industries across 4 continents.