Don't Be Afraid to Ask Why: Text Analytics in Action
A podcast with Engin Girisgen, Customer Success Director, Alterna CX and Ozan Arkan Can, Senior Machine Learning Engineer and Researcher, Alterna CX 
Today, consumers are sharing their emotions without any constraints on what they really care about, what they are not happy about and why through various platforms including, email, social media, online forums, chat bots, call center complaints, etc. In fact, it is estimated that 80% of the consumer data is unstructured. By deriving information from these platforms businesses are able to make better and effective business decisions. 
Even though Customer Experience teams know the value of the unstructured data, they are still reluctant to use open ended questions in their VoC programs because of the time and effort required to pull the insight from the data. Text Analytics capabilities enable CX professionals to never miss a critical insight even from high velocity touch points.
In this podcast, we discussed how businesses can reveal the value behind the unstructured data.
Here are some of our discussion topics:
What to expect and not to expect from text analytics
Challenges organizations face when implementing text analytics
Latest trends and inspiring best practices
To learn more about how Alterna Text Analytics can have an impact on your VoC program, follow the link to our product overview.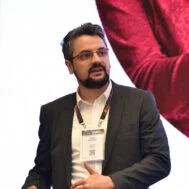 Engin Girisgen
Customer Success Director
Engin is a seasoned executive who has worked extensively on improving customer-centricity in many firms, industries, and markets. He's an AI evangelist with a solid command of Python and its related libraries. Uses this knowledge to keep abreast of the academic developments in Machine Learning and Natural Language Processing fields. He has been guiding the Alterna AI team to produce groundbreaking products and prototypes. Engin previously held management positions in the Telecoms industry and served as a management consultant to banking and telecoms players in the EMEA region.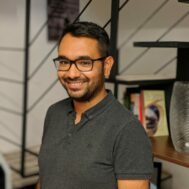 Ozan Arkan Can
Senior Machine Learning Engineer and Researcher
Ozan leads the Alterna CX AI team delivering innovative and cutting edge solutions for customer experience management related problems. He is also a Ph.D. candidate at Koç University. His research focuses on grounded language understanding and language-vision problems. He has got his B.Sc. in Computer Engineering at Istanbul Technical University in 2014.
Top Retailer Improves CX
Koçtaş is the number one home improvement retailer and part of the Kingfisher Group in UK. The company increased its Net Promoter Score by 60% only in nine months and boosted its customer-centric culture with Alterna CX.
"ML-based text analytics and sentiment analytics algorithms run for open-ended feedback. We can now identify the root cause for satisfaction and dissatisfaction almost in real-time. We can also observe trends at each touchpoint and topics and take real-time action." 

Ebru Darip – Chief Marketing and Digital Officer, Koçtaş 
See Alterna CX in action
Contact us to learn how Alterna CX can help you get CX results