Keep Calm and Invest in Digital
The Impact of Covid-19 on the Financial Institutions and Customer Experience
In our expert opinion podcast, Corey User, a seasoned strategy and management consulting partner for the Banking and the broader FS industry at Wipro Digital, had a conversation with our Co-Founder, Poyraz Ozkan.
As an initial response to the pandemic, banks, and financial institutions in the U.S have been mainly focusing on business continuity plans (BCPs). According to Corey User of Wipro Digital, these efforts may not be enough to retain the customer base and value. He believes banks and financial institutions should accelerate their digital transformation with a focus on AI and customer experience. Listen to learn more about Corey's perspectives on the short and long term effects of COVID-19 and his recommendations for banks.
Here are some of our discussion topics:
What is the expected impact of the COVID-19 on US banks and the financial ecosystem?

How are banks responding? What are some areas they should prioritize as the situation continues to evolve?

What role can listening to the voice of customers play in navigating through the crisis?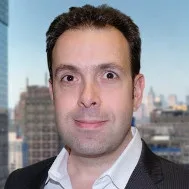 Corey User
Partner, Wipro Digital
Corey User is a seasoned strategy and management consulting Partner for the Banking and the broader FS industry at Wipro Digital, from New York City. He has advised leading banks in the US and Canada on digital banking, digital strategies, and transformation.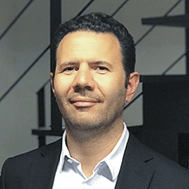 Poyraz Ozkan
Co-Founder, Alterna CX
Poyraz Ozkan is the co-founder of Alterna, the team behind the AI-based Customer Experience Management solution: Alterna CX. Previously Poyraz was a principal at the management consulting firm Peppers & Rogers Group, serving clients in telecommunications, retail, and transportation industries across 4 continents. Poyraz has been actively participating in leading the customer-centric transformation in banks with the use of the voice of the customers.
With increasing competition across industries, it is more important to understand what customers are thinking about the products and/or services provided by companies.
Voice of Customer program enables companies to systematically capture, track, and analyze customer feedback and act based on the collected insights.
See Alterna CX in action
Contact us to learn how Alterna CX can help you get CX results