Experience Design and Management is a Continuous Discipline, Not a One and Done
An expert opinion webinar with CEO Valerie Peck from SuiteCX, and Gürol Kurt from Alterna CX
Customer journey mapping and customer experience management programs have become intertwined essential tools to drive business growth.
In this webinar, together with our expert opinion speaker, Valerie Peck, we presented how "dynamic" experience design is vital to improving your customer experience with specific real-life examples. Our discussion topics included:
Making your experience journey living

Dealing with digital transformation and different customer types

Managing "outside-in" data to keeping the journey dynamic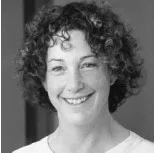 Valerie Peck
CEO, SuiteCX
As a partner at East Bay Group and a founder of SuiteCX, a highly ranked CEM/CJM software platform, she works with Fortune 100 companies as well as a number of international clients creating and executing CX and CEM strategies, Go to Market Strategies, Marketing Execution plans as well as developing and implementation of execution programs such as Content and Brand Plans, Customer 360 databases and automation solutions. While a partner at Peppers & Rogers, she was responsible for the Web, Contact Center, Marketing Automation and Knowledge Management Centers of Excellence.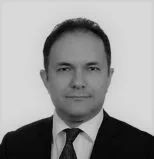 Gurol Kurt
Co-Founder, Alterna CX
Gurol Kurt is the co-founder of Alterna CX, the team behind the AI-powered Customer Experience Management solution. Alterna CX simplifies customer experience management for enterprises. Previously Gurol was the Customer Experience Director at TeliaSonera's Eurasia Opco's in 7 countries and before that was a Partner at the management consulting firm Peppers & Rogers Group.