A New Approach to Understanding and Measuring Employee Engagement
An expert opinion webinar with Joren Scharn, Digital Strategy and Innovation Lead, Rabobank Group and Poyraz Ozkan, Co-Founder of Alterna CX
According to Gallup's research, the percentage of engaged workers is at its highest level since 2000, only 34%. But what exactly gets measured when it comes to employee engagement in today's research? And to what extent does the current engagement research methods capture the essence of the fundamental changes in the workplace in recent years such as the rise of "agile"? 
In this webinar, our expert opinion speaker, Joren Scharn, shared the results of his research study on employee engagement for the first time. We also discussed the difference between employee engagement and job satisfaction and why it is important for decision-makers to understand what to measure. Our discussion topics include: 
What are the issues companies face today (or issues they don't know that they are facing!) regarding understanding the employee engagement?

 

What is the relationship between job satisfaction and employee engagement? What is the role of intrinsic motivation within this relationship?

How can organizations use data and analytics to better understand and manage engagement?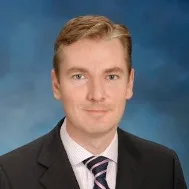 Joren Scharn
Digital Strategy and Innovation Lead, Rabobank Group
Joren Scharn is the Digital Strategy and Innovation Lead at Rabobank Group. After gaining extensive consultancy experience working at notable groups, Peppers & Rodgers and Accenture, he moved to the US to lead the customer experience program at one of the most customer-centric companies in the world, USAA. Recently, he finished his Doctoral Dissertation on Understanding Employee Engagement: A mixed-methods study. He has a BSc in Information Engineering, MSc in Business Administration, and a Ph.D. in Business Administration.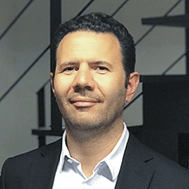 Poyraz Ozkan
Co-Founder, Alterna CX
Poyraz Ozkan is the co-founder of Alterna, the team behind the AI based Customer Experience Management solution: Alterna CX.  Previously Poyraz was a principal at the management consulting firm Peppers & Rogers Group, serving clients in telecommunications, retail, and transportation industries across 4 continents.