Smart Investment in AI for an Enhanced Customer Experience
In our expert opinion webinar, we are joined by Ansi Rona-Bayildiran, Director of Tinderbox Technologies, for a conversation to understand how it is possible to achieve both CX satisfaction and financial benefits simultaneously with real-life examples
Today, customer experience has become a competitive advantage for companies. According to Gartner, 81% of companies expect to compete mostly or entirely based on customer experience. In addition, AI-based technology investments in customer experience have increased in recent years, giving companies a cutting edge to compete while attaining an impressive return on investment (ROI), if only done right.
In our expert opinion webinar, we are joined by Ansi Rona-Bayildiran, Director of Tinderbox Technologies, for a conversation to understand how to achieve both CX satisfaction and financial benefits simultaneously with real-life examples. Our discussion topics include:
AI within the context of customer experience

Real-life examples of wisely selected AI investments in CX

The importance of AI maturity and a robust data model at the heart of all CX investment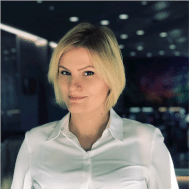 Ansi Rona-Bayildiran
Director, Tinderbox Technologies
Ansi Rona Bayildiran is a reputed customer experience leader in Turkey. She has earned her career working in the leading retail and telecom companies in marketing, CRM, customer experience and digital business departments. She is a catalyst and change leader with her unconventional ideas and expertise in building digital customer touchpoints, including mobile apps, AI-based processes, chatbots and social media management, and company-wide customer centricity programs. Ansi recently moved to London and established her own start-up, Tinderbox Technologies, to excel customer experience practices in consumer-serving industries.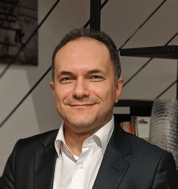 Gurol Kurt
CEO, Alterna CX
Gurol Kurt is the co-founder of Alterna CX, the team behind the AI-powered Customer Experience Management solution. Alterna CX simplifies customer experience measurement and management for enterprises. Previously Gurol was the Customer Experience Director at TeliaSonera's Eurasia Opco's in 7 countries and before that was a Partner at the management consulting firm Peppers & Rogers Group.
With increasing competition across industries, it is more important to understand what customers are thinking about the products and/or services provided by companies.
Voice of Customer program enables companies to systematically capture, track, and analyze customer feedback and act based on the collected insights.