The Future of Retail and Customer Experience
Industry Leader discussion with Yenal Gökyıldırım, CEO of MediaMarkt, and
Çağlar Göğüş, CEO of Doğan Holding
Covid-19 crisis and the evolving customer behaviors have forced many retailers to adapt to mandatory shifts. These uncertainties disrupted the industry and have left retailers to reorganize. The digital-savvy companies were able to make the shift easily and, most importantly, make the transition for customers seamlessly. MediaMarkt is one of these companies. They were able to transition their stores, adapt customer journeys, and put their employees first by creating a safe and engaging work environment by adapting to their employees' needs and customers' needs.
Yenal Gökyıldırım, CEO of MediaMarkt, talked about how the company adapted to the uncertainties and shared his view of the future of retail and customer experience. In our new Industry Leaders recording, Çağlar Göğüş, CEO of Doğan Holding, our moderator for this recording, asked critical questions to unveil the underlying reasons for MediaMarkt's success.
Here are some of our discussion topics:
Why is customer experience important, and why should it be integrated within the company strategy?
How did Covid-19 and evolving customer expectations shape the future of retail?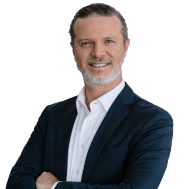 Yenal Gökyıldırım
CEO, MediaMarkt Turkey
Yenal Gökyıldırım is the EVP & Operating Partner Region East of MediMarktSaturn Retail Group and the CEO of MediaMarkt Turkey. MediaMarkt is a German multinational chain of stores selling consumer electronics with over 1000 stores in Europe. He has integrated customer-centricity and omnichannel retail experience into the MediaMarkts' core strategy. Previously, he was the General Manager of LC Waikiki and CEO of Doğan Online Group. He held executive roles in Philips based in Istanbul, Dubai, Vienna, and Amsterdam. He is interested in sailing, organic farming, and digital photography.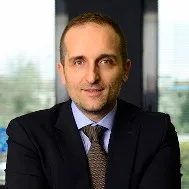 Çağlar Göğüş
CEO, Doğan Holding
Çağlar, CEO of Doğan Holding, is recognized for over fifteen years as one of the leading authorities on customer-focused business strategies. Through his consulting work with more than 50 global Fortune-500 companies in the financial service industries, Caglar has gained extensive international experience across a wide range of business environments and geographies in the addressing of strategic customer strategy issues and the direction of large scale projects that require significant change management effort. In addition to his industry specialization, he is well-versed in the issues, challenges and trends regarding customer retention and churn management, distribution models, sales organizations, multi-channel sales and service models, change management and large scale program management.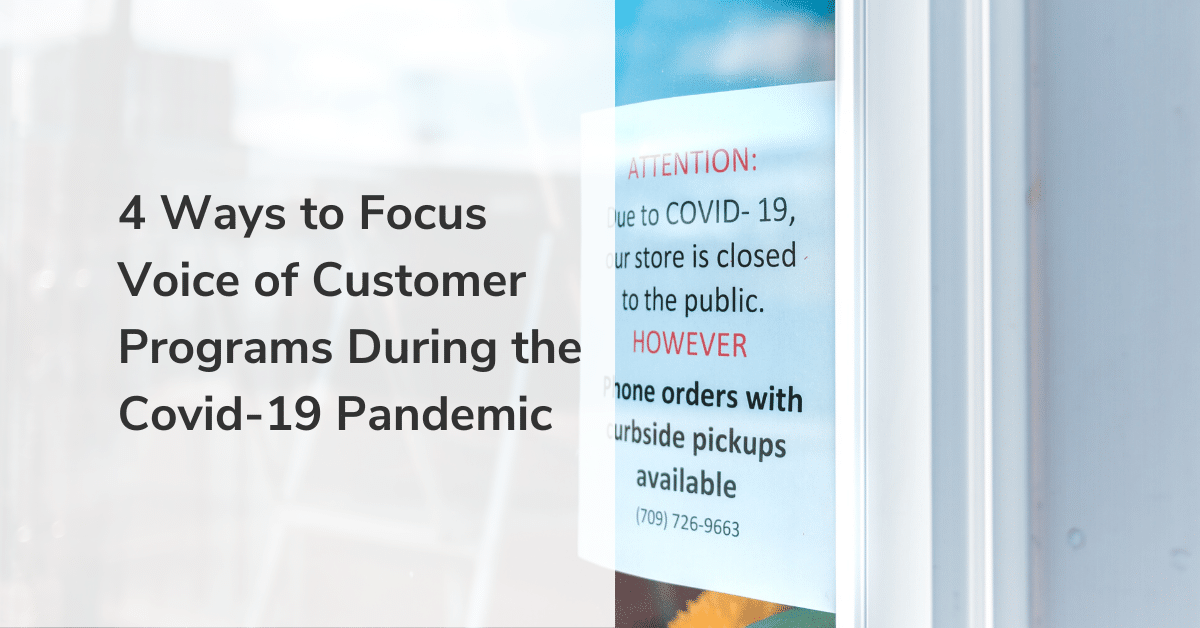 Blog Post
4 Ways to Focus Voice of Customer Programs During the Covid-19 Pandemic
As the first wave of the impact of the pandemic is experienced, we see some changes in this initial response. Based on our conversations with our clients in banking, retail and insurance, we wanted to share approaches and actions regarding Voice of the Customer programs. Read more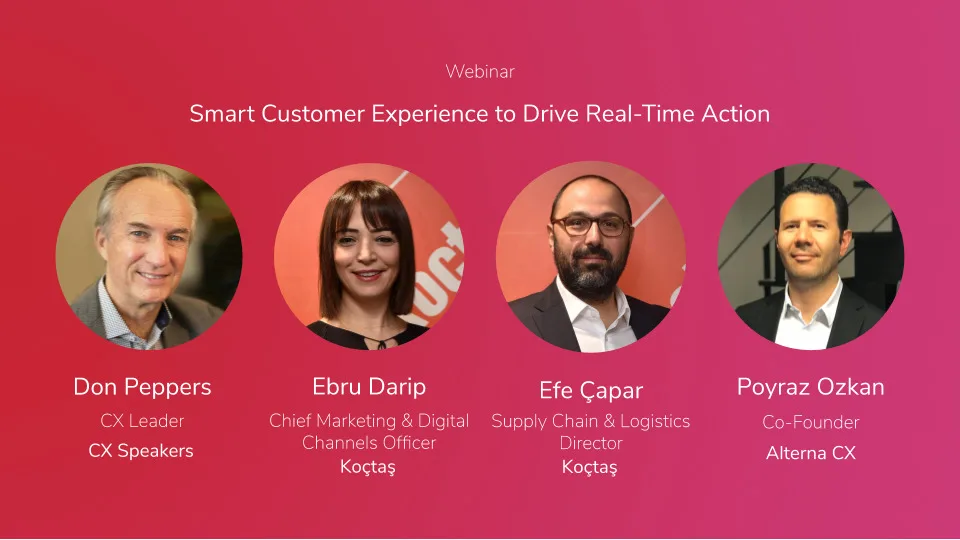 Webinar
Smart Customer Experience to Drive Real-Time Action
Most companies today deploy Voice of Customer programs and measure customer experiences every day by sending surveys to their customers. Yet, most of these programs do not produce the desired results in customer experience, and often the feedback of customers are not turned into actions. Watch now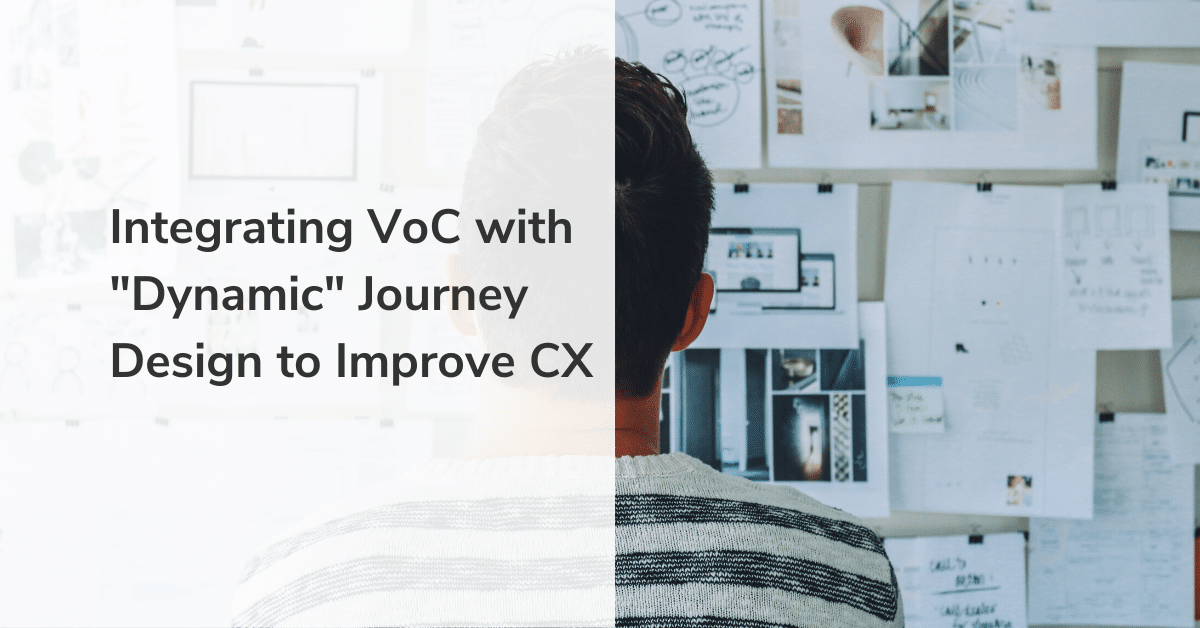 Blog Post
Integrating VoC with Journey Design to Improve CX
During the global pandemic, we have witnessed that customer needs, expectations, and journeys shifted overnight. Times like these have once again shown us the importance of managing "dynamic" customer journeys. Read more
With increasing competition across industries, it is more important to understand what customers are thinking about the products and/or services provided by companies.
Voice of Customer program enables companies to systematically capture, track, and analyze customer feedback and act based on the collected insights.
See Alterna CX in action
Contact us to learn how Alterna CX can help you get CX results